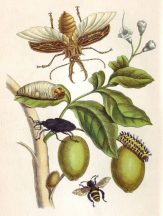 CALL for PAPERS for 'Early Career Researcher Symposium – showcasing research into the history of natural history' Online, Thursday 22 February 2024
CALL FOR PAPERS
Early Career Researcher Symposium
showcasing research into the history of natural history
Society for the History of Natural History
Online, Thursday 22 February 2024
2024 ECR Meetings CALL FOR PAPERS SHNH – please circulate
The Society for the History of Natural History  is a diverse community of people united by an active interest in the study of natural history through time, believing that a greater awareness of how nature has been considered, documented, valued and exploited by societies and individuals worldwide leads to a deeper understanding and celebration of nature. The Society is known for its friendliness and its meetings combine intellectual excellence with opportunities for an informal exchange of ideas. It is a focal point for the history of all aspects of natural history. This includes art, literature, biography and bibliography as well as investigative historical studies.
We are delighted to announce that in 2024 we will again be hosting an Early Career Researcher Symposium, an event dedicated expressly to showcase research into the history of natural history being done by doctoral and early career researchers across the globe. This builds on the Society's already successful annual William T. Stearn Student Essay Prize, awarded to the best original, unpublished essay in the history of natural history, which is open to undergraduate and postgraduate students worldwide, and the inaugural ECR event held in 2023.
For this symposium we welcome papers from across the field which speak to any aspects of the history of natural history. The only restriction is that eligible speakers must be individuals registered for PhD programmes or within 3 years of being awarded their doctorate.
Speakers will be convened into panels of related 15-20 minute papers by the conference organisers, with a shared session for questions at the end of each panel. The exact format and timings of the day are yet to be confirmed, but we welcome submissions from scholars in all parts of the world and will endeavour to put together a final programme which accommodates international time differences.
Paper proposals should be submitted to Dr Elle Larsson, Meetings Secretary at: meetings@shnh.org.uk. Please include a title, an abstract (up to 250 words) and a speaker biography (up to 100 words).
The deadline for submissions is 15 December 2023.
For more information on the Society please see www.shnh.org.uk. 
Archives of Natural History is the journal of the Society for the History of Natural History, publishing papers on the history and bibliography of all branches of natural history. For more information see https://www.euppublishing.com/loi/anh.
Registered Charity no. 2103555 in England and Wales